Type:
DF1191/2、DF1101Ex、DLO1191、ASD DBZ1197A、DO/DT1100-Ex、DJ1191/1192、AJUT24、SB2/3、LTEX24.1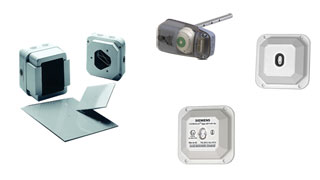 Description:
Siemens prides itself in the development of fire detection products for all applications. Our commitment to research and development produces detectors of the highest quality and reliability.
Included in our range are:
Beam detectors for use in areas where access is difficult, in particular floor and ceiling voids or high ceilings.
Flame detectors for use where an open flaming fire may be present before smoke. Siemens produces two versions: A simple single channel unit for use in simple applications (indoors, non industrial). And a triple channel version which is immune to deceptive phenomena such as welding, hot bodies, halogen lighting etc. A hazardous area version completes the range.
Duct detection provides cover for HVAC ducts where high air velocities render ordinary detection useless.
Hazardous area detectors, which can be used in areas with potentially explosive atmospheres.